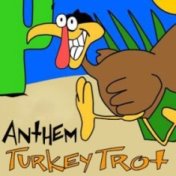 My wife (the primary runner in the family) is doing her part to keep us healthy this fall. We've just signed up for the 2013 Anthem Turkey Trot! It's held on Thanksgiving Day, and is a 5k beginning at 9:00 am.
This event just happens to be a family-friendly event. The instructions say to bring the whole family, even the baby stroller. So, that's what we're planning to do with our two year old daughter. We're even bringing my dad!
They are also holding a 10k race at 8:30 am at the same place, and there is a kid's dash that is free for kids of all ages starting at 10:00 am. See you there!